Work with the

Wise

Specialists
Providing exceptional services to enhance quality of life.
We Have Unbeatable Expertise
We have worked with countless property owners across Oregon & Southern Washington. We know what it takes to achieve your investment goals.
Our Team Provides Hands-on Support
Whenever you're facing challenges or concerns, our team is ready to jump into action. We do everything possible to ensure you receive the right support.
24/7 Online Portal
Access
Our online portal makes it easy to manage your account in just a few clicks. Sign in at any time to view your statements and notes from our team.
Our story began as Rogue Real Estate Sales & Property Management in 2002. What was once a small, in-house property management company overseeing our owner's portfolio has grown dramatically in the two decades since to become one of the premier property management companies in the Pacific Northwest, RealWise Property Management.
Over the course of our history, we've been fortunate to acquire several other brands across Central and Southern Oregon, expanding our footprint to encompass the entire state, as well as Vancouver, Washington.
While certain things have changed with time, our commitment to providing our clients with the best property management support possible has remained one of our top priorities. We are grateful to continue partnering with the hundreds of investors who entrust us with their properties, and we're eager to introduce our proven property management approach to other real estate investors looking to boost their earning potential.
Professionalism
We provide service to our clients and work together as a team in a professional and respectful manner, always advancing toward a level of mastery in our fields of work.
Innovation
We believe in identifying new systems and processes to continuously improve our services to our clients. We promote leveraging technology to enhance team efficiency.
Integrity
We uphold the highest standards of integrity in all of our actions. We believe in being honest at all levels, taking responsibility and knowing and doing what is right.
Accountability
We are personally accountable for delivering on our commitments. We take ownership of our work and promptly identify any opportunities to improve.
Commitment
We are dedicated to honoring commitments to
the best of our ability, by whatever means
necessary, through clear communication with
clients and our team.
Our Mission
Our company's purpose is to provide professional real estate services to individuals, investors and communities. We promote innovation and operate with integrity and accountability with a commitment to the success of our clients.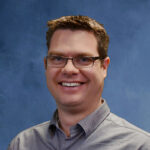 Rob Chisholm
Licensed in the State of Oregon
Soraya Ramsdell
Operations Manager


Licensed Broker in the State of Oregon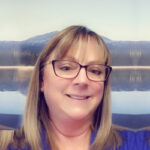 Paula Dodge
General Manager - Central Oregon
Licensed Property Manager in the State of Oregon
Victoria Ham
Business Development Manager
Julie Vizina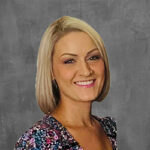 Jesse Pflum
General Manager - Southern Oregon


Licensed Broker in the State of Oregon



Jim Tunnicliffe
General Manager - Maintenance


Efficient Property Service, LLC



Get a Free Rental Analysis
Determine the rental value of your property & learn how we can help you to maximize your earning potential. Schedule a free consultation with us to learn more.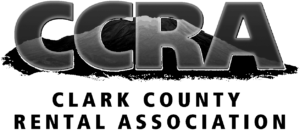 Ready to maximize your returns?