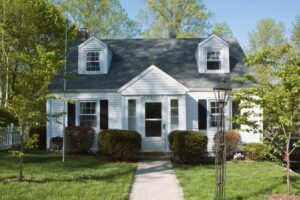 Redmond Property Management Solutions
Redmond is a rapidly growing city in Deschutes County with around 34,000 residents. For most of its existence, Redmond was a very small community, but the area began to expand in the 1990s, with the population growing by nearly 500% in the decades since. Many new businesses and homes have been built to meet the increased needs of the area, and the city continues to attract new residents. Additionally, Redmond enjoys air links to many destinations across the Western United States, with the Redmond Municipal Airport located in the the community.
Investing in Redmond, OR Rentals
If you own a residential home or commercial property in Redmond, generating consistent returns is likely an important priority for you. Even with increased housing and commercial rental demand, it's not a given for landlords to stay profitable. It's incredibly important to deploy a proven management strategy if you are focused on longterm returns.
Fortunately, the right management partner can make all the difference, as a professional team will help ensure your portfolio's needs are met and no stone is left unturned.
RealWise Property Management in Redmond
At RealWise Property Management, we provide a wide range of commercial and residential management solutions designed to help our clients to succeed. Whether you own just one rental home or a large portfolio of commercial units, learn today how our experienced team will work hand-in-hand with you to ensure you stay profitable. Take a look at our management packages to learn more or schedule a free rental analysis today.
Give us a call now: 541-500-0800
Manage your account

or find a new place to call home.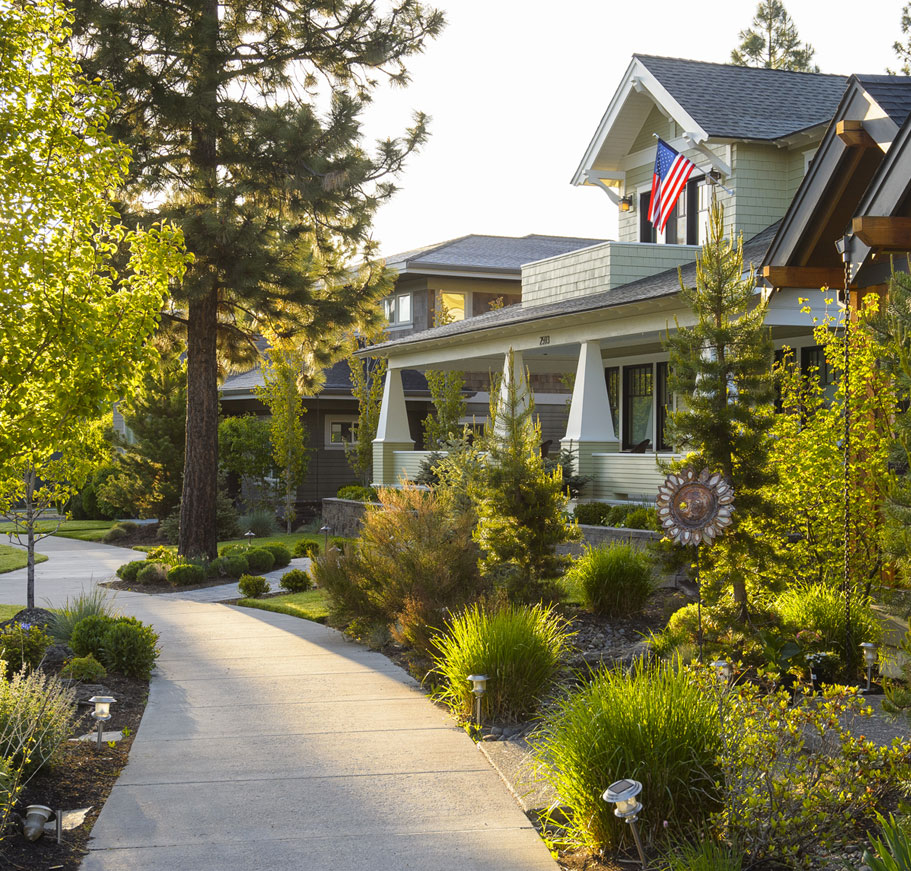 1. We're Prompt Communicators
When it comes to getting the job done, we don't delay. Got a question or need some help? We're happy to help! Our team responds to phone calls and emails quickly, keeping both you and your tenants satisfied.
2. Tenant Law is Our Speciality
Our team thoroughly understands the ordinances and regulations governing the tenant-landlord relationship. We'll keep you compliant and prevent legal headaches that could potentially prove financially devastating.
3. We Understand the Needs of Modern Renters
Connecting with the right tenants is perhaps the single most important component of the property management equation. We understand what modern renters are looking for, and we'll highlight your property's strengths to win them over.
4. Our Firm Uses the Latest Technology
We deploy sophisticated technological tools to streamline operations for your property. From accepting epayments for monthly rent to keeping digital inspection notes, we use 21st-century resources to keep your home profitable.
We are out-of-state investors and 221 has managed our 4 residential properties in Grants Pass for over 15+ years and from a Landlords view they've ALWAYS handled things professionally and... read more done an AAA job! 221's new Owner Rob Chisholm has revived the "whole vibe" by moving all his operations into a new GP location bringing along the seasoned Office Staff of Karen, Jesse, Lisa & Trudy along with the talented Maintenance Team of Weldon, Shane & Josh. In the near future I'll sell CA commercial properties and exchange them for 1031 purchases and look forward to 221 handling everything as our Realtors & Mngmt Co. Being an owner/landlord there are now so many legal aspects with rental property management that the "real smart-move" is to have it overseen by a professional. Hoping this review helps future Tenants looking to rent & Landlords looking for sound advise!

Brian Johnson


They manage my duplex, couldn't be happier. No more phone calls.

K A


What a great property management company to work with. I rented this home while still living in Portland and they couldn't have made it easier. Every time I had an... read more issue with the property such as a repair they were very professional and timely in getting things taken care of. I would highly recommend going through Rogue Property Management for your next rental!

Brenda Spevak


Very detailed conversation, outlining expectations for lease agreement, steps for removing violations. Paula is detailed and goes over items with us patiently, explained the rationale and issues we should consider... read more as property owners. Thank you!

Susan Cohen


I've found Eugenia and Tammy to be on top of everything when I have a question or make a request for repairs, or responding to tenant requests. They're both... read more delightful to work with and extremely competent at what they do. Eugenia is an extremely valuable component at Rogue Property Management.

Anna Neill Baker


The fine folks at Rogue Real Estate and Property Management have taken care of my rental property in Ashland for over a dozen years and they have been absolutely wonderful.... read more It is such a good feeling to know that there are attentive, competent and conscientious people watching over my little house and keeping me informed about anything I need to know. I really can't say enough good things about the service they provide - words fail me!!

Valerie Rose Brinton


I've lived in one of your apartments for 2 years now without many problems. My hot water heater has gone out twice but GPPM & Jeff have taken great care... read more of me! Both times they were at my apartment that same day, on time & it's just a power surge botton on my hot water heater that goes when the power goes out. Easy fix! THANK YOU JEFF YOUR AWESOME & I APPRECIATE YOU ALL!!

Sheri Sorensen


Moving across the country I was very nervous about finding a new home and starting a new life. So happy I found Rogue Real Estate. Not only were they welcoming,... read more the screening process was smooth and they were extremely helpful and responsive throughout my entire process. I would highly recommend anyone looking for a rental or looking to buy to check out this property management company. Everyone as a team was so nice, Soraya in particular is incredibly kind and helpful. Thanks everyone at Rogue! You guys rock!

Mona Zarrin


i worked with Rogue Property Management for a bit over a year. Their communication is prompt. As i was preparing for taxes, my accountant needed clarification on one... read more of parts of my tax form from RPM. I emailed Paula with the question and she responded accurately and quickly. i was very impressed since i am not a current client with them.

Susan Hill

Get a Free Rental Analysis
Determine the rental value of your property & learn how we can help you to maximize your earning potential. Schedule a free consultation with us to learn more.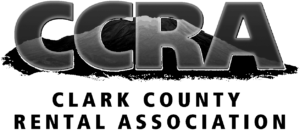 We know the Pacific Northwest. We know rentals.
When it comes to property management in Oregon and Southwest Washington, nobody does it better.
If you own residential property rentals, you're already familiar with the long list of challenges that can keep you from being profitable. From finding the right tenants to responding to repair requests, keeping billing in check, and handling compliance issues, no stone can go unturned. You're not just looking for a property manager who can collect a rent check; you need an expert.
At RealWise Property Management, our unbeatable experience and expertise make us an invaluable tool for property investors. With multiple offices across Oregon and Southwest Washington, our team of specialists truly understands how to drive long-term profits and we are well-versed in the local real estate market.
Learn more about how we can help you achieve your investment goals by booking a free rental analysis today.
Ready to maximize your returns?